I was tagged by Claire from @bookscoffeeandrepeat to do this tag! And to think I love Throne of Glass, so I'm definitely doing this!
This book tag was created by Hannah from soobsessedwith and Alexa from alexalovesbooks.
LYSANDRA | A BOOK WITH A COVER CHANGE YOU LOVED
The Calloway Sisters books from The Addicted Series by Krista and Becca Ritchie
While I still adore the old covers, the new covers are totally swoon-worthy! And that all of them looks so much like the fancasts of Connor Cobalt and Ryke Meadows!
ABRAXOS | A BOOK THAT'S BETTER ON THE INSIDE THAN IT LOOKS ON THE OUTSIDE
The Lux Series by Jennifer L. Armentrout
This series always receives a lot of backlash because of the covers (though I adore Pepe Toth a lot), the stories are worth the ugly covers! It's my most favorite YA sci-fi series.
ERILEA | A SERIES WITH GREAT WORLD-BUILDING
Six of Crows duology by Leigh Bardugo
Leigh Bardugo is a queen of world-building.
RIFTHOLD | A BOOK THAT COMBINES GENRES
The Raven Cycle Quartet by Maggie Stiefvater
It's a mix of urban fantasy, mythology, paranormal, occult, and horror.
DAMARIS | A BOOK BASED ON/INSPIRED BY A MYTH/LEGEND
Percy Jackson and the Olympians by Rick Riordan
Basically all of Rick Riordan's books.
KALTAIN ROMPIER | A BOOK WITH AN UNEXPECTED TWIST
City of Bones by Cassandra Clare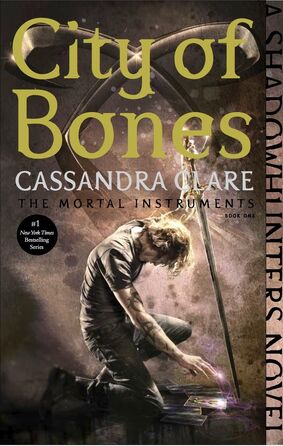 The biggest plot twist that I encountered in my pre-teen years.
ASSASSIN'S KEEP | A BOOK WITH AN UNRELIABLE NARRATOR
The Summer Garden by Paullina Simons
I was scared for a lot of chapters during Alexander's parts.
ASTERIN BLACKBEAK | A BOOK THAT'S GOT SQUAD GOALS
A Court of Mist and Fury by Sarah J. Maas
TERRASEN | A BOOK THAT FEELS LIKE HOME
The Infernal Devices by Cassandra Clare
AELIN ASHRYVER GALATHYNIUS | A BOOK WITH THE POWER TO DESTROY YOU
Lord of Shadows by Cassandra Clare
And here I thought that Cassie Clare hasn't done her worst with what happened in TMI and TID. This book is still killing me every time I encounter it on Tumblr.
MANON BLACKBEAK | A BOOK THAT INTIMIDATED YOU
Outlander Series by Diana Gabaldon
I love this series, but it just has too many very thick books! I haven't even finished Voyager yet!
CHAOL WESTFALL | A BOOK THAT CHALLENGED YOU TO SEE THINGS DIFFERENTLY
Like The Flowing River by Paulo Coehlo
FLEETFOOT | A BOOK THAT YOU RECEIVED AS A GIFT
Twilight Saga by Stephenie Meyer
I received all of them as books. I got Twilight and Eclipse from my parents, and then New Moon and Breaking Dawn from my friends. My 11-year-old self was beyond ecstatic during those times.
EYE OF ELENA | A BOOK YOU FOUND RIGHT WHEN YOU NEEDED IT
The Bronze Horseman Trilogy by Paullina Simons
This is probably the longest tag post I made, but I enjoyed doing it!
I'm now tagging Rose from @rosebooksblog, Cath of @toallthebooksivereadbefore, and any of you guys who wants to do this awesome tag!