Last February 21, as soon as my exams were over, I headed to World Trade Center in Manila to go to the Big Bad Wolf Books Sale! Yes, despite having almost 3 days of sleepless nights, I went to it because during that day because it was the only time I was free.
Disclaimer: I don't have a lot of pictures, because I was too busy book shopping lol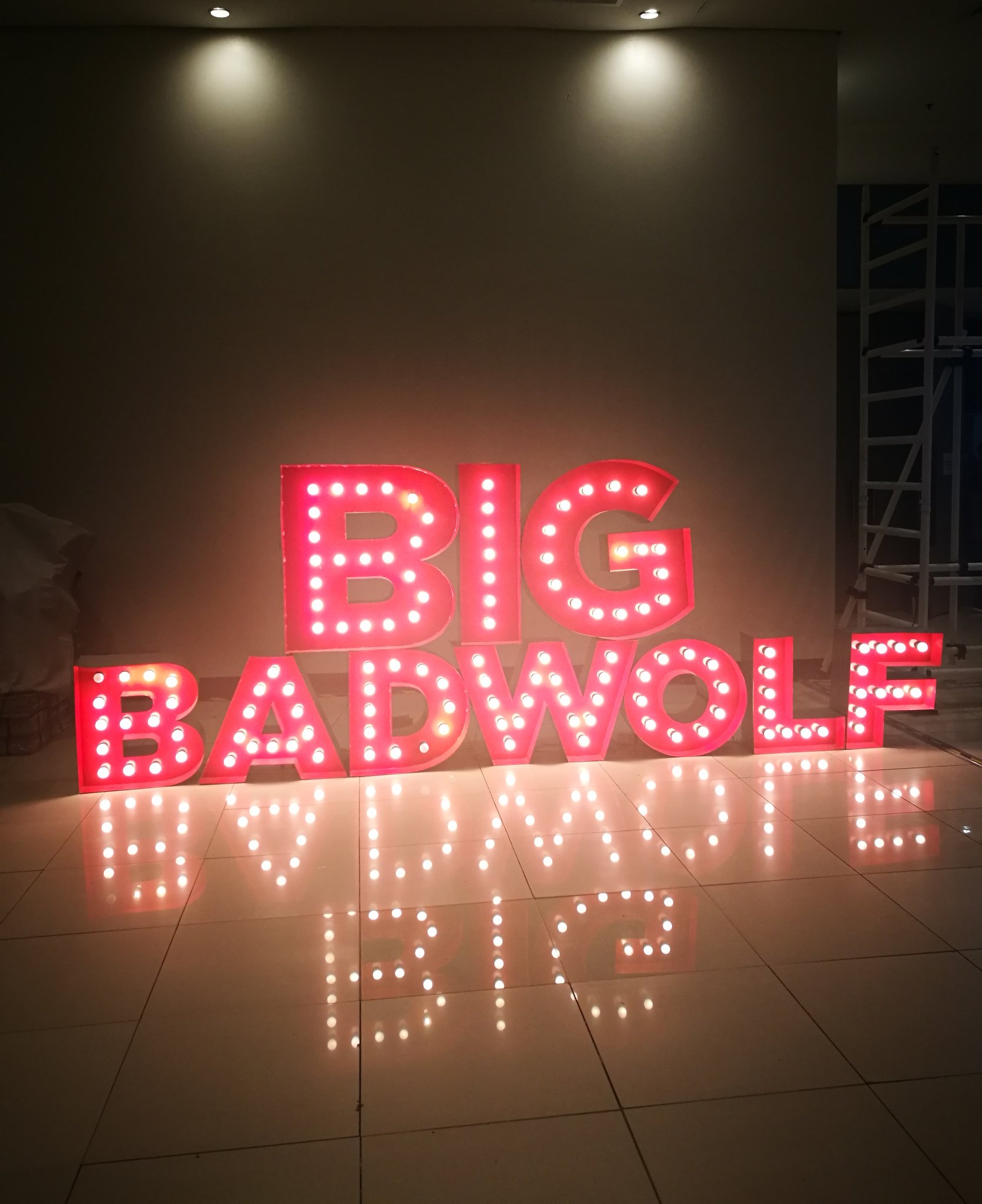 The Big Bad Wolf Book Sale is a huge international book fair that travels around the globe, and it's actually their first time to visit the Philippines. With around 2 weeks stay in the country, they even had their doors open for 24 hours! Yes, 24 hours! You can go any time of the day that's the most convenient for you. That is why I was able to go to the book fair from 8pm until 11pm that day. I would have stayed longer if it weren't because of me being exhausted already form my exams, adding the exhaustion I experienced while walking around the venue, and that I had an 8am class the other day.
Let's just say this book fair is a bookworm's 7th heaven. SO MANY BOOKS IN SUCH A HUGE ROOM! AND SO LITTLE TIME TO BROWSE THROUGH EVERYTHING! Even though I prepared for my trip by listing down all the books I plan to buy since I had watched my bookworm friends' IG stories, all that preparation vanished into thin air as soon as I stepped inside the venue. I mean, come on! How can you not go crazy in this room?!
My bookworm friends gave me a lot of tips also on what to do in the fair, and I tried to follow them as much as possible while I was inside. The first thing I did was grab a pushcart (yes, I always use a pushcart to book fairs) and go immediately to the first section I found. My friends told me that I should just keep shooting books in my cart when I find them, because I won't be able to see them again if I come back for them in a few minutes. So basically my cart was already filled just an hour in. But I started taking out books from my cart as time went on, because I had a 50/50 decision about them.
My favorite part was finding the really great books in the discarded piles! That was the real treasure hunting! All I did was walk by the area, and then my eyes immediately zoom in into a box or a person leaving behind that most precious book. I didn't hesitate anymore and just grabbed it in my cart. That was another tip I got – make sure to visit the discarded books section.
Not to mention I also ran into 3 of my med school batchmates during that time. Like them, we were also on the look out for medical dictionaries and other medical books, but sadly, we didn't find that much. And the only ones we found were so freaking expensive, I doubt that they were still within the 60-80% discount. So we all stuck together during the remaining part of the trip until all of us were tired and had aching necks and feet.
So after 4 roundtrips around the venue and many discarded books later, I finally was able to get 7 precious books! I got back home in Cavite around 11:30pm, but I was still able to unload my books and show my purchase through my IG stories (if you were able to watch it). So here's my BBWPH book haul!
I was able to get these books for only P1400 ($28)! I usually spend a minimum of P2000 ($40) at the regular book fair I go to every September, even with the discounted prices. But the sale here is so ridiculously low that your money can get you a lot of books! I actually brought extra money, but I was glad to only spend this much! My wallet is thanking me (a little)
Written in My Own' Heart's Blood by Diana Gabaldon – I have the MMPB versions of the first 3 books in this series, but I just had to get this one even though I'm still ages away from this part of the series!
A Trail of Fire by Diana Gabaldon – this is an Outlander novella.
Golden Son by Pierce Brown – now I need to have the first, third, and fourth books!
Sins and Needles by Karina Halle
Wild Lavender by Belinda Alexandra
The Mime Order by Samantha Shannon – I already have the first book of this, so I didn't think twice to get this from the discarded section
Peanuts Classic Comics from 1959 – 1963
Overall, I had a lot of fun but tiring time going to this book fair, and my trip wasn't a waste because I was able to snag some really cool finds! My only comment about this fair that even with the wide array of choices and slightly "organized" sectioning, it was still hard to find some really good books because of the backlog. I understand that it was also partly the customers' fault, but it would be so much better if all sections were contained separately, and not totally messy so that more shoppers can get the books that they want.
Here's to hoping that they come back again next year, because I am definitely going back!
To my Filipino readers, were you able to go to the Big Bad Wolf Book Sale? Tell me your experiences in the comments section!