I don't normally give regular updates on everything going on with my life, but I decided to do a new segment on my blog about all the random things currently going on with my life. It won't probably be a weekly thing, but it's nice to look forward about something to write about.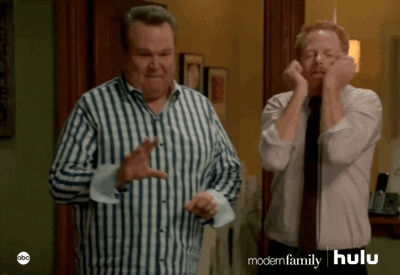 Things I've Finished Recently
First, I've managed to do my personal reading goal of finally reading the books in the Mistborn Era 2 series by Brandon Sanderson this month. I love the original trilogy so much, but Era 2 just offered something more and different, hence I was able to finish it within a week and a half. I even added Mistborn: Secret History into the mix – a novella that is highly recommended to be read after The Bands of Mourning because of all the spoilers it contains.
I'll be posting a series review of these books soon (hopefullly!)
---
I finally managed to finish my reread of Chain of Gold by Cassandra Clare yesterday. I've read this book a year ago when it was released, but with the recent release of Chain of Iron a couple of weeks ago, I wanted to have a fresh mind before starting CoI, so I reread this gem of a book – and it was a really fun reread, too.
I also finished my buddy-read book together with my friend Max from MaxReads on Youtube (check out his book vlog!) which is Proven Guilty by Jim Butcher, the eighth Dresden Files book. It was such a really amazing book that blew my mind, and I'm looking forward to the next book in this series. You can check out my small review here over on goodreads, since I'm planning on doing one big review post for the first 10 Dresden Files book in the future.
---
I also just finished the entire 10 seasons of Modern Family over at Netflix. I remember starting to watch this show many years ago (I was still probably around high school) but I never got to continue on with it. So I decided to rewatch the first couple of seasons again and then finally finish this show of. I always love a great sitcom show with a strong relationship dynamic between characters, hence I could watch this show in a short period of time.
It was also amusing and heart-clenching to see all the characters grow up in the duration of this show. My heart is sobbing. I admit there were a couple of seasons that weren't as fun as the others, but the entire Pritchett-Dunphy-Tucker family chaos was more than enough to make up for it. I highly recommend watching this show, if you guys haven't yet.
What Am I Currently…
Reading?
I just started reading alongside listening to the audiobook of The Diary of A Young Girl by Anne Frank. I've had this book on my shelf for years now, but I still haven't read it and I am ashamed. So when I saw there was an available audiobook for it on Scribd, I finally decided to give it a go!
I am also currently listening to the audiobook of The Way of Kings as my reread for my favorite, The Stormlight Archives. I've always been planning on rereading the entire books and novellas on audiobooks before finally getting my hands on Rhythm of War.
Planning to read?
It's so rare to see my Goodreads' currently reading shelf not having at least 4+ books on it, being the huge mood reader that I am. I've been thinking of going back to reading YA fantasy lately, especially with the amount of adult fantasy I've been consuming. I'm still deciding whether to start with Kingdom of the Wicked by Kerri Maniscalco or All the Stars and Teeth by Adalyn Grace. Both books are still patiently waiting to be opened and read on my tbr shelf.
Watching?
I haven't really been in the mood lately to watch any tv shows or movies, so I will continue on with my search in finding a new series to binge-watch. I'm definitely open to suggestions, especially for series sitcoms!
How have you been doing lately?