Algae and toe shoes, feathers and tutus

Behind the gilded doors of the Paris Opéra Ballet, two best friends, Madeleine and Lucie, dance the night away. But at first morning light, their human bodies transform into webbed feet, billed lips, and wings.

When enchanted, the girls are the Bois de Boulogne's famous black and white swans. For ninety years, they have floated in the lake, unable to find true love and break the evil Dance Master's curse. But when Madeleine meets American transplant Zig Young, everything changes.

Suddenly, Madeleine wins a coveted solo spot in an upcoming ballet, and her growing relationship with Zig means she's on the verge of breaking the enchantment. However, doing so means leaving the Bois, the ballet, and Lucie forever—something she's not sure she can bear.

Desperate to not lose her best friend, Lucie will do anything to keep Madeleine with her—including betrayal. She'll stop at nothing—even if it means breaking Madeleine's heart and dooming her to life as a swan forever; even if she ruins her own chance at happiness.

In this retelling of Swan Lake, the lines of good and bad blur as Madeleine and Lucie struggle to choose between the life they want and their friendship. .
My Thoughts
"Swans – like best friends – stay together for life."

Dance of Twilight and Tears, Zara Mills
Dance of Twilight and Tears is very surprising story that I stumbled upon. It's a modern retelling of the famous ballet performance The Swan Lake set in Paris, France, wherein two teenagers have been enchanted to immortal life wherein they are swans at day and humans at night, and they have cycled through many lifetimes as ballerinas. It's an ongoing tale of both girls trying to free themselves from the curse while navigating through the rigid expectations in a ballet company with a very manipulative and controlling ballet master. I have not yet encountered any The Swan Lake retellings in books before, so this was a really refreshing thing to read when the fantasy retelling space is overwhelmed by more popular stories. Even readers who are not familiar with the original story would not have a hard time following through this book's events.
This book's world was the perfect mix of magical and contemporary. I appreciate that the author took the great effort to research on the topics, especially regarding the ballet aspects, because it really was the huge chunk of the book, and the descriptions of it was so wonderful to read that any reader could immediately imagine the scenes happening. Even though I'm not familiar with the technicalities of ballet, it wasn't overwhelming and I found myself enjoying those moments. Since the setting was based entirely on modern-day Paris, it wasn't that hard to put yourself into it, and every bit of Parisian detail was added to the story to give it a more authentic feel. The author did a a great job in providing both the elegant and gritty side of the famous city into her story.
The plot itself was pretty straightforward with a great ode to the original story, but had taken its liberties. It was very engaging from the very start until it ended, and I just found myself captivated by the story the entire time. I was actually surprised that I flew through this book easily, and enjoyed the entire experience. Things got intense as the story moved forward, and even though the climax was brief, it was still oddly satisfying. While I could have wanted a more detailed explanation regarding the magic in this book, it was more than enough to satisfy my questions about it. There are also trigger warnings in this book that other readers may be wary about, such as gaslighting, manipulation, abuse, and suicide.
The main selling point of this book is definitely the characters. Since this book was a dual POV between the two main characters, a reader can get a clear picture about their lives and how intertwined they are with each other. I was really surprised that this book had a very well-rounded and developed set of characters, and that they had depth to them! I also really enjoyed how it presented two different sides of the same story, and how both of them approached their lifelong dilemmas.
Everything about this book was just so gorgeous yet so devastating. I'm really glad that I've come across this book, and I want other readers to give it a chance as well.
I would like to thank the author, FinnStar Publishing, and XPresso Tours for providing an e-ARC of this book in exchange for an honest review. Dance of Twilight is currently out this January 20, 2022 in retail stores.
My Rating
About The Author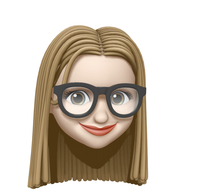 Zara is a Young Adult author obsessed with macarons, Paris, travel, and her dog. She loves getting lost in a great book and hopes you'll get lost in hers. International woman of non-mystery. My YA novel, DANCE OF TWILIGHT AND TEARS, comes out January 2022.
Instagram | Facebook | Newsletter